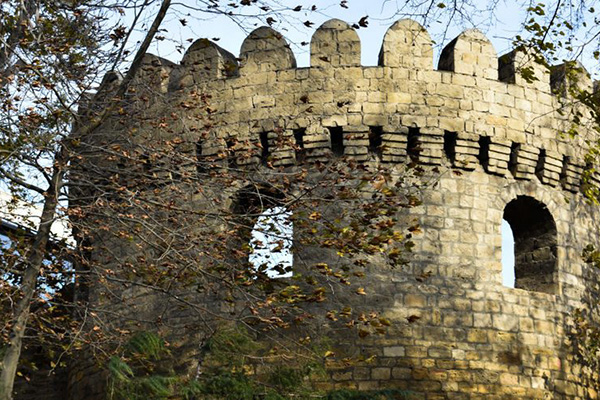 Icerisheher is the central place of Baku, Azerbaijan. It is even considered the pearl of ancient Baku. Whenever people come to Baku for visiting the first place they go to is this old small place. It is one of the leading architectural monument that contains all the ancient beauties as well as other historical monuments in itself.  Due to the valuable history of this place, it is protected by our government, and there is no permission to do anything to one of these monuments in the Icerisheher. It is a reserved place and protected by Cabinet of Ministers of the Republic of Azerbaijan. Even there is a signed decree about this historical place to preserve it. Every citizen of Azerbaijan feels proud of this old place, which reminds the ancient times from a thousand years before. If you have a chance to visit this beautiful place, add it to your list. It is because you will understand why everyone loves this place. Especially if you are a history lover and you would like to walk in the place where you feel the history this place is just for you. Make sure to visit all the museums inside of it. They all are worth visiting.
Activities to do in this place
People not only come to see the ancient monuments, but they also want to enjoy several festivals as well as Market Squares and other things that happen in this small town.  Besides, all the euro villages Holiday festival mostly, International Novruz festival and many other exhibitions take place in our Baku, Icerisheher.  These are so interesting to walk the narrow streets and watch or listen to the music that comes from festivals or different events.  Even sometimes there is the Maiden Tower International Festival. Old the monuments in Icerisheher are from old stones. These stones give us different stories from history. The stories are not only about history, but they also help us to get informed about urban planning.
That true Azerbaijan is wealthy with all the historical places as well as monuments but, there are natural places. Most of them are in our different regions like Gabala, Guba, etc. People go to those places to see beautiful nature and have fun in the open air. The climate is, and the air is fresh. These places are amazing to escape from all the sounds of the city as well as smoke and other things which make us bored sometimes.  But if you only have the chance to travel around the city center, Baku is the place that you even won't have any other time to spend due to the number of various things to do here.
People who live here in Old city ( that is what we call for this place) continue their healthy life.  Therefore, it is easy to see the difference in how people lived in the past, and they live now. By saying history, it almost goes back to the Bronze age. Make sure to add this place to your must-see list. If you want to enjoy your day by spending your time in seeing various historical monuments, then choose to travel here. You will see mosques, hammams, caravansarais as well as other ancient monuments and feel the history.  It is because this area is in the center of Baku it is easy to go there and find this beauty. This historic center will make you  Baku. If you have difficulties with traveling around the city, use Icerisheher tour which will guide you, and you will quickly see what you want. These are things to do in Baku.
Names for historic complex
This place was the main attraction area for tourists in our capital city, Baku. It is even considered the symbol of Azerbaijan. There are different names for this amazing place. They are the Acropolis of Baku, Old City, etc. Thor Heyerdahl was a person from Norway who was famous as an ethnographer and adventurer. He said that Azerbaijan, especially Baku, is the first place of civilizations. This statement said because of the ancient history of Baku. Not only Baku but also its surrounding areas are as old as others.
The area got its name from 19th-century development. It was economic development. When the oil industry changed the economic growth and boosted it, everything changed.  Therefore, the city divided into two parts as Inner and Outer City.
Maiden Tower
Icerisheher is wealthy with lots of monuments. Ancient walls surround all of them.  One of the principal historic places is the Maiden Tower.  Due to the old history, the Maiden Tower, as well as the Shirvanshah's Palace, included to the UNESCO Cultural Heritage. This process happened in 2000.  They are preserved monuments and considered as a historical architectural reserve.
This tower is in 31m and 28 m from north and south sides respectively. The walls are different from many parties. They are 5m from the lower part and 4 m from the upper hand.  Besides,  there is a well inside the place, and it is 13.5 m. In the top floor, there is a sewage line as well. It connected to the bronze pipes.
Ideas about Maiden Tower
There are various ideas about this monument. They are either for the constructions of it or purpose why it was built. Even some people, especially historians, think that it was made at two various periods of the time. Other believe that the tower was used as a protection system. It was a defense system. The other name of the Maiden Tower is Eye Tower. It is because of its working system. At those times, people were sending alarms from this tower to another. They were doing it by using different things like the light as well as smoke.  In this way, they were using the tower for protection and warning. This is considered on the most valuable monument  for our country . Therefore, it is so valuable which keeps the whole history on itself.
Mohammed Mosque
İf you want to see a monument from ancient times, İslamic period then Muhammed Mosque is the one you need to see.  Even there is a statement in Arabic on this monument.  The monument was built by Al Ustad er Rais Muhammed Ibn Abubekr.
Shirvanshah Palace
This palace is the highest point in Icerisheher.  There are three private yards in this complex. Besides, there is a residence and the tomb which is constructed by Farrukh Yasar for himself in the place as well.  The capital city of the Shirvanshah was Shamakha. The second capital city was Baku. It was moved from Shamakha to Baku after the earthquake. In the governing period of Shirvanshah Manuchohr III (1120-1160) the fortress walls have been constructed.
Baku is not limited only with these historic places. That is why it will be better to know how to go to the specific locations, either historical or natural ones to walk around in open air; you may get help from a guide. Guides will assist you with a travel list for things you have to do in Baku or Azerbaijan. Of course, the first must-see place of these lists will be Icerisheher. Make sure to come and see our beautiful city; you won't be regret!